The Gunny
R. Lee Emery had supported the fundraiser
for several years. Although he has been
unable to attend the event recently, he wish
that you would join him in supporting the
event and the Fort MacArthur Museum.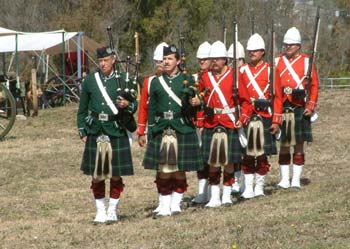 The Gordan Highlanders
Look for future organizations that will be
supporting the Old Fort MacArthur Days
living history and fundraiser event, especially
during the upcoming 100th Anniversary Show.